These 7 Donut Bouquet Gift Ideas Are Perfect for Every Celebration
We know the drill. During Halloween, we pull out the chocolates. When Christmas rolls around, we reach for Santa's cookies. And then there's always birthdays in the family or at the office when we can't stop grabbing for the cake. These sweets may be tradition but it's also pretty boring to have the same thing every year. Luckily, they aren't the only option for a decadent dessert. When it comes to gift ideas, there's a new holiday and celebration icon: the donut bouquet.
If you're looking for creative gift ideas for partygoers with a sweet tooth, the donut bouquet is the perfect option. This fun play on the traditional flower bouquet is better because instead of just admiring the arrangement, you can eat it. The decorative dessert is also more convenient than a cake because it can be easily shared at parties and events.
We here at The Donut Bouquet, wanted to make your process a little easier by throwing out some gift ideas of our own. So, below we compiled a list of seven donut bouquet gift ideas perfect for every celebration.
Thanksgiving
With Thanksgiving over, hopefully we all saved a little extra room for dessert over the weekend. Move over pumpkin pie and make room for the Thanksgiving donut bouquet! This donut bouquet is perfect for Thanksgiving gift ideas because you can enjoy it for breakfast with your family while the turkey cooks or for dessert after the big meal.
Complete with cute little turkey faces and icing feathers, the party guests will gobble these right up.
Christmas
We can't reveal our sources but an elf on a certain red-nosed reindeer may have told us that Santa is looking for something a little better than cookies this Christmas. Even if you're on the naughty list, we bet Santa's willing to forgive you if he can dunk these donuts into his milk instead.
These sweet treats will also make your friends and family the merriest at those Christmas Eve gatherings.
Fourth of July
Fireworks take center stage every Fourth of July. But this summer, your dessert surprise will definitely steal some of the attention. Colored with red and white stripes and a starred blue corner, these donuts are all-American.
Perfect for multiple gift ideas, this patriotic theme is also great for Veteran's Day celebrations.
Halloween
You may be a little too old to go door-to-door saying trick-or-treat on Halloween but that doesn't mean your adult self doesn't deserve some sweets.
Ditch the plastic pumpkin and pick up a pumpkin themed donut bouquet instead. These treats will make the perfect popcorn pairing for your scary movie marathon.
Birthday Parties
It's just the standard, everyone has a birthday cake at their party. However, no matter how many cakes your mom cuts over the years, she never seems to get the pieces cut quite even. It's time to let her relax this year and give your guests a new option.
Donut bouquets make for great birthday gift ideas because they are far more shareable and even cuter. These donut presents even joined in the festive mood with their own party hats.
Weddings
The bride and groom may be saving their giant cake for the big day, but there's another sweet option that is perfect for the bridal party during the wedding weekend. Kick off the celebrations early by bringing these bridesmaid and groomsmen donuts to the rehearsal dinner.
Everyone will be saying "I do" want another one.
Baby Showers
If you or a loved one is adding a little minion to their family, what better way to show your love than to bring a dozen minions to the baby shower for everyone to enjoy.
We all know a glowing pregnant woman has her cravings. Satisfying them by biting into a yummy donut is the ideal solution.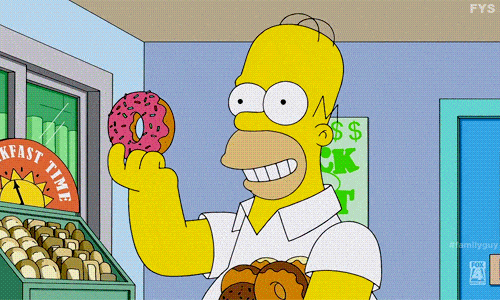 To order your own 12-donut customizable arrangement for a celebration, click here.
---